From Crux By Inés San Martín
ROME — Pope Francis said only God can eliminate the evil of "the vicious war" against Ukraine during a ceremony where he consecrated Russia and Ukraine to the Immaculate Heart of Mary.
"In these days, news reports and scenes of death continue to enter our homes, even as bombs are destroying the homes of many of our defenseless Ukrainian brothers and sisters," the pope said Friday. "The vicious war that has overtaken so many people, and caused suffering to all, has made each of us fearful and anxious. We sense our helplessness and our inadequacy."
Yet, at a time when the world needs to be told "do not be afraid," much like the Angel of God told Mary, he said, "human reassurance is not enough."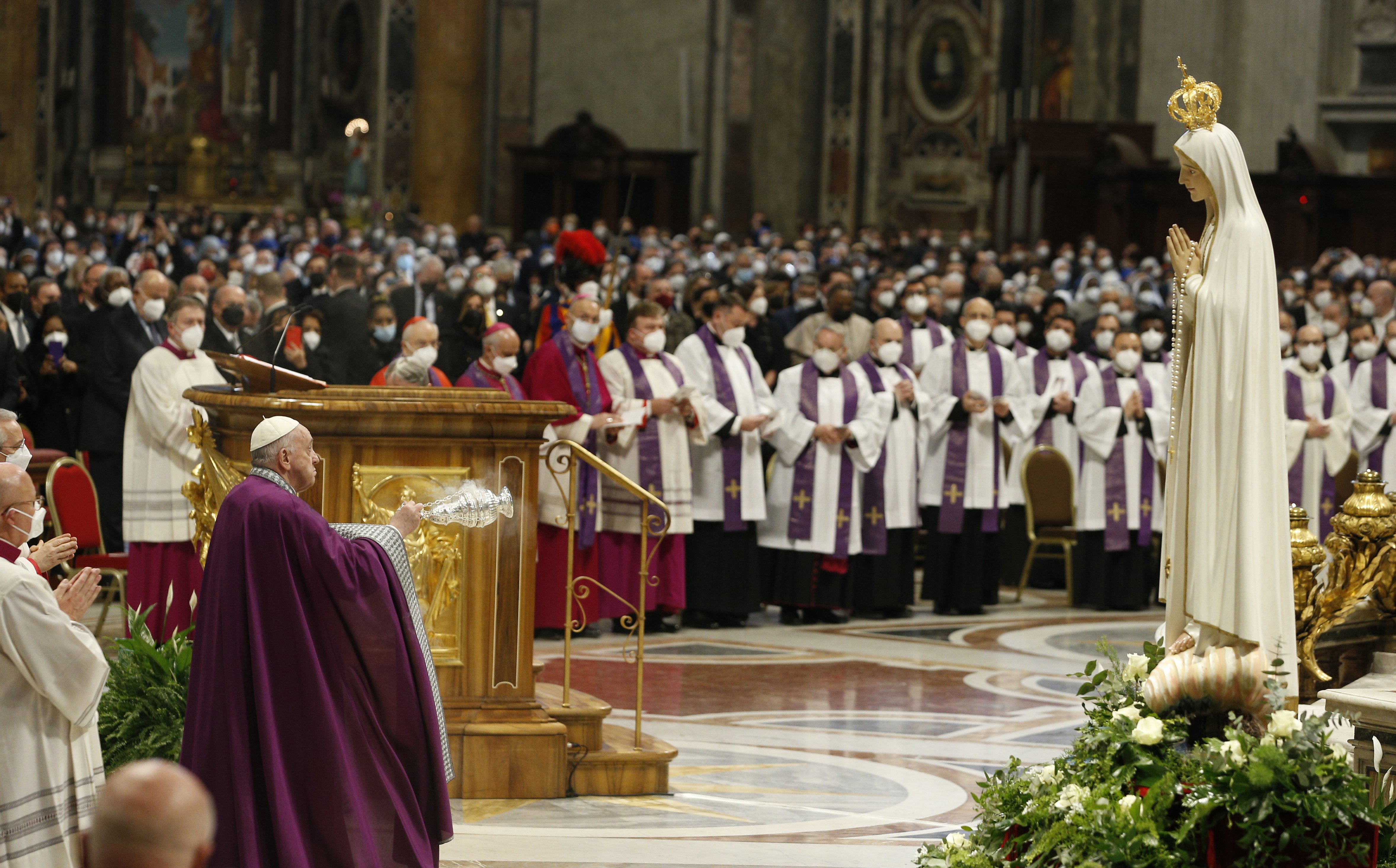 "We need the closeness of God and the certainty of his forgiveness, which alone eliminates evil, disarms resentment and restores peace to our hearts," Francis said.
Pope Francis's remarks came as he led a penitential service in St. Peter's Basilica on Friday, which is the Solemnity of the Annunciation. The event was also the occasion chosen by him to consecrate Russia and Ukraine to the Immaculate Heart of Mary.
Security was on high alert before the celebration, with extensive security checks made on attendees well before people entered St. Peter's Square.
The consecration itself came near the end of the "24 Hours for the Lord" Lenten penitential service held in St. Peter's Basilica, an annual event to encourage people to go to confession.
"Dear sister, dear brother, if your sins frighten you, if your past worries you, if your wounds do not heal, if your constant failings dishearten you and you seem to have lost hope, do not be afraid," Francis said early in his homily. "God knows your weaknesses and is greater than your mistakes."
Read more at Crux, or, in the meantime, check out our other great content here.